I want to say, up front, that Jason is the real artist of this part of the project. I helped provide some ideas but all the work you are about to see is his…
Sometimes, a journey down the path of a plan does not end up where you hoped but sometimes leads to something better. That's the story here with the case of the risers on the main staircase.
The original plan was to evoke the pattern on the tiles found on the fireplace…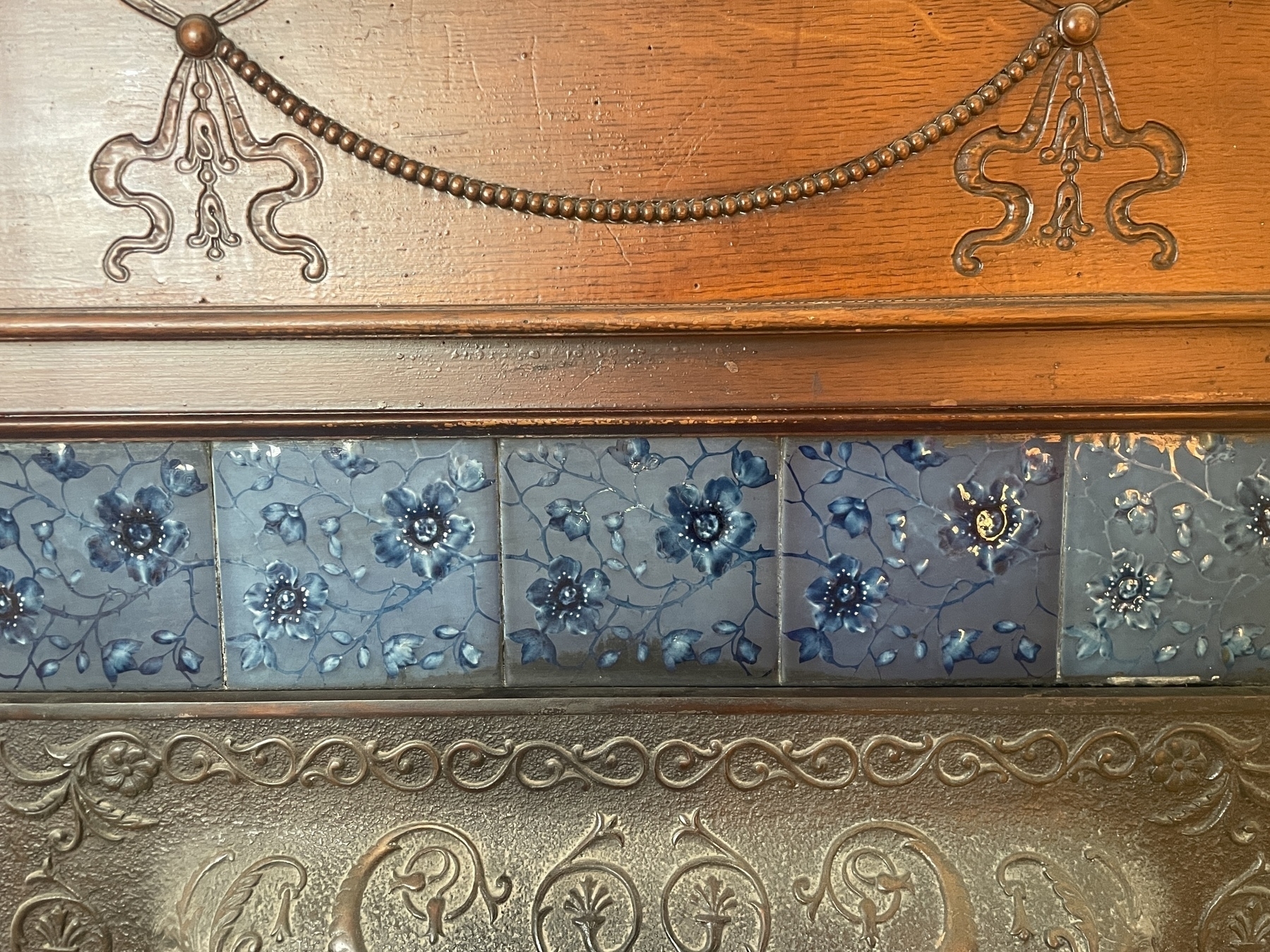 At first, we planned to do that as a stamp, carved out of linoleum…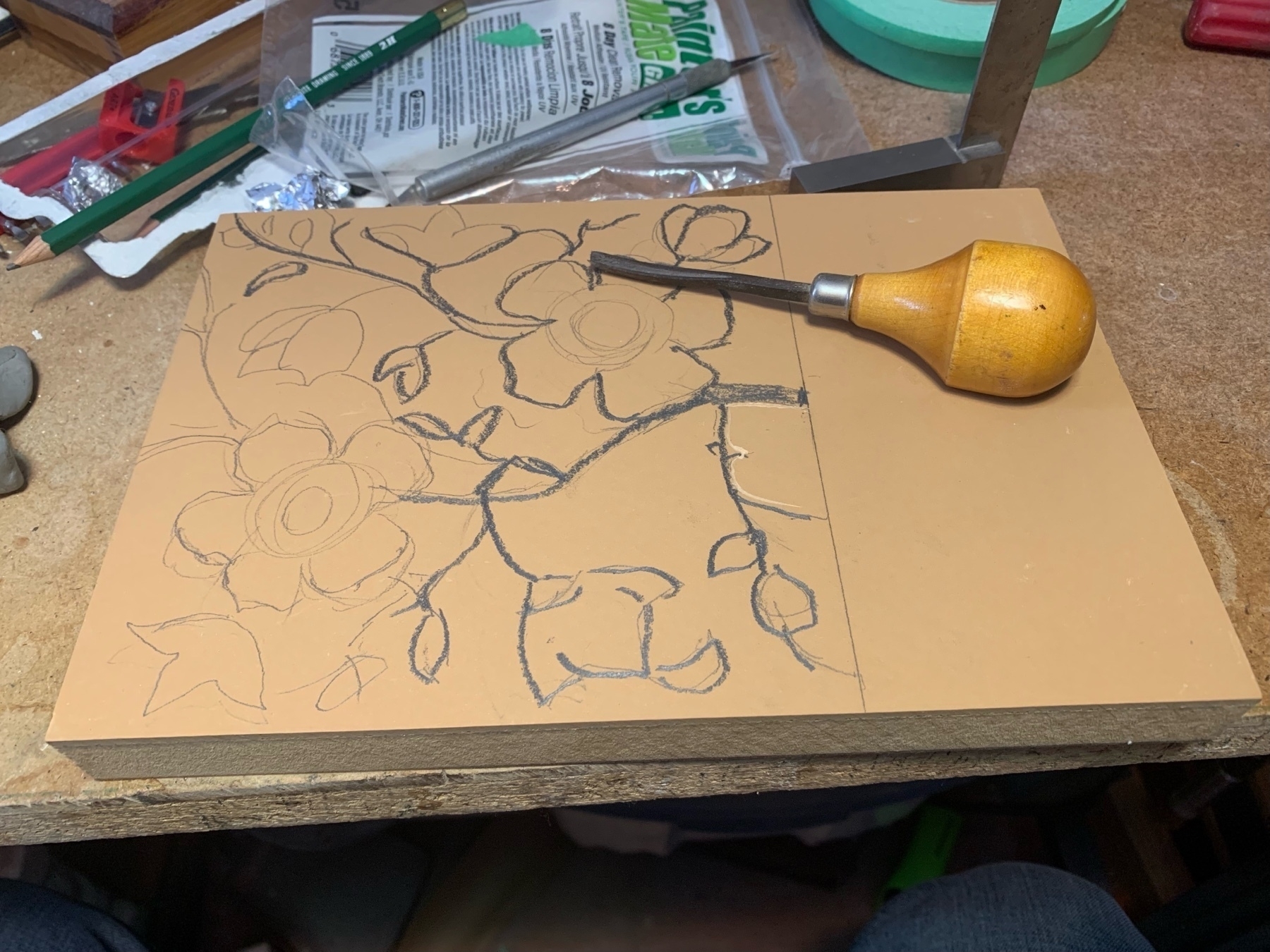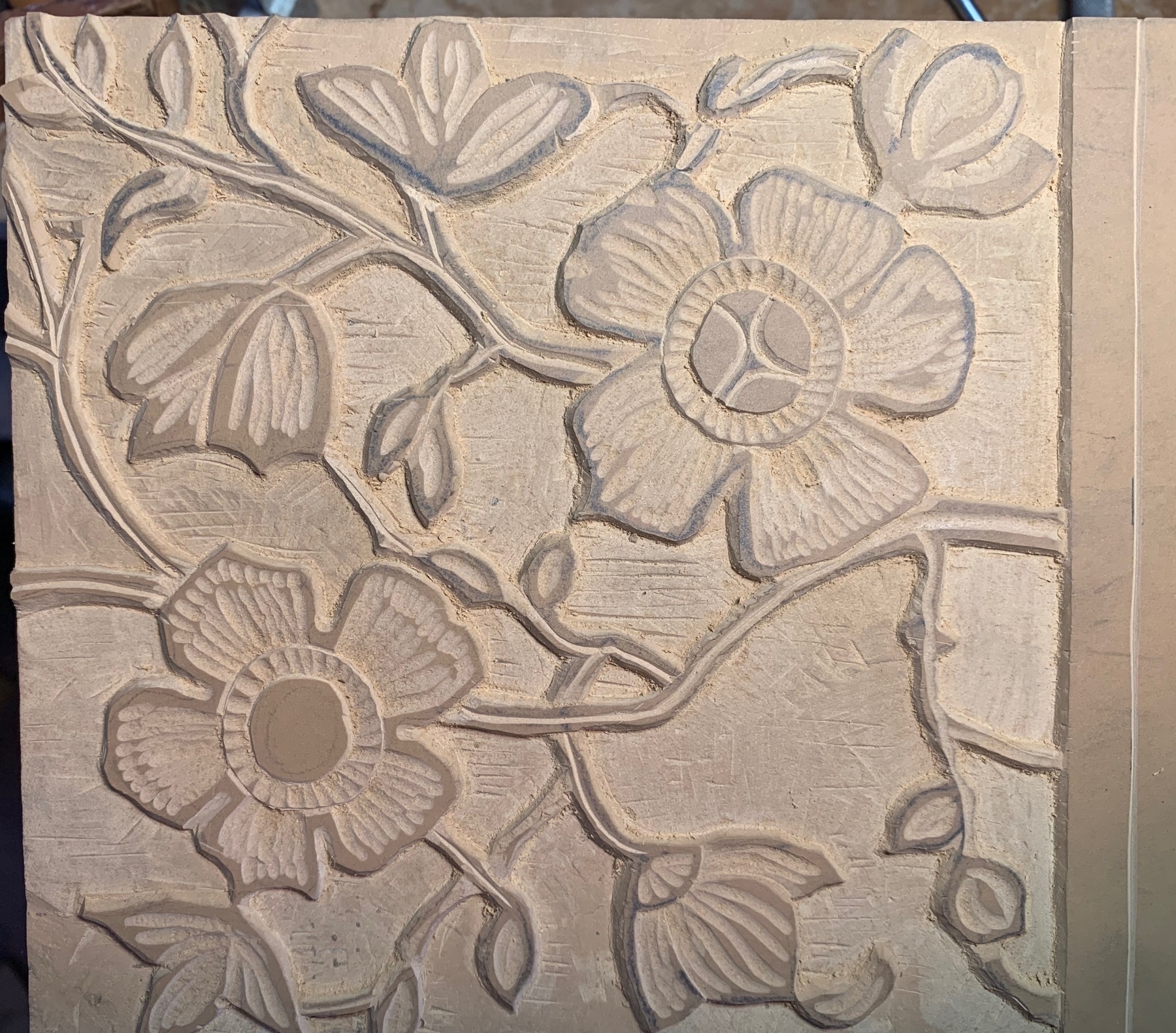 But, after doing that and testing it, we found the results to be less than ideal. But, doing the stamp was not in vain because that gave us the idea, and the pattern, for a stencil instead.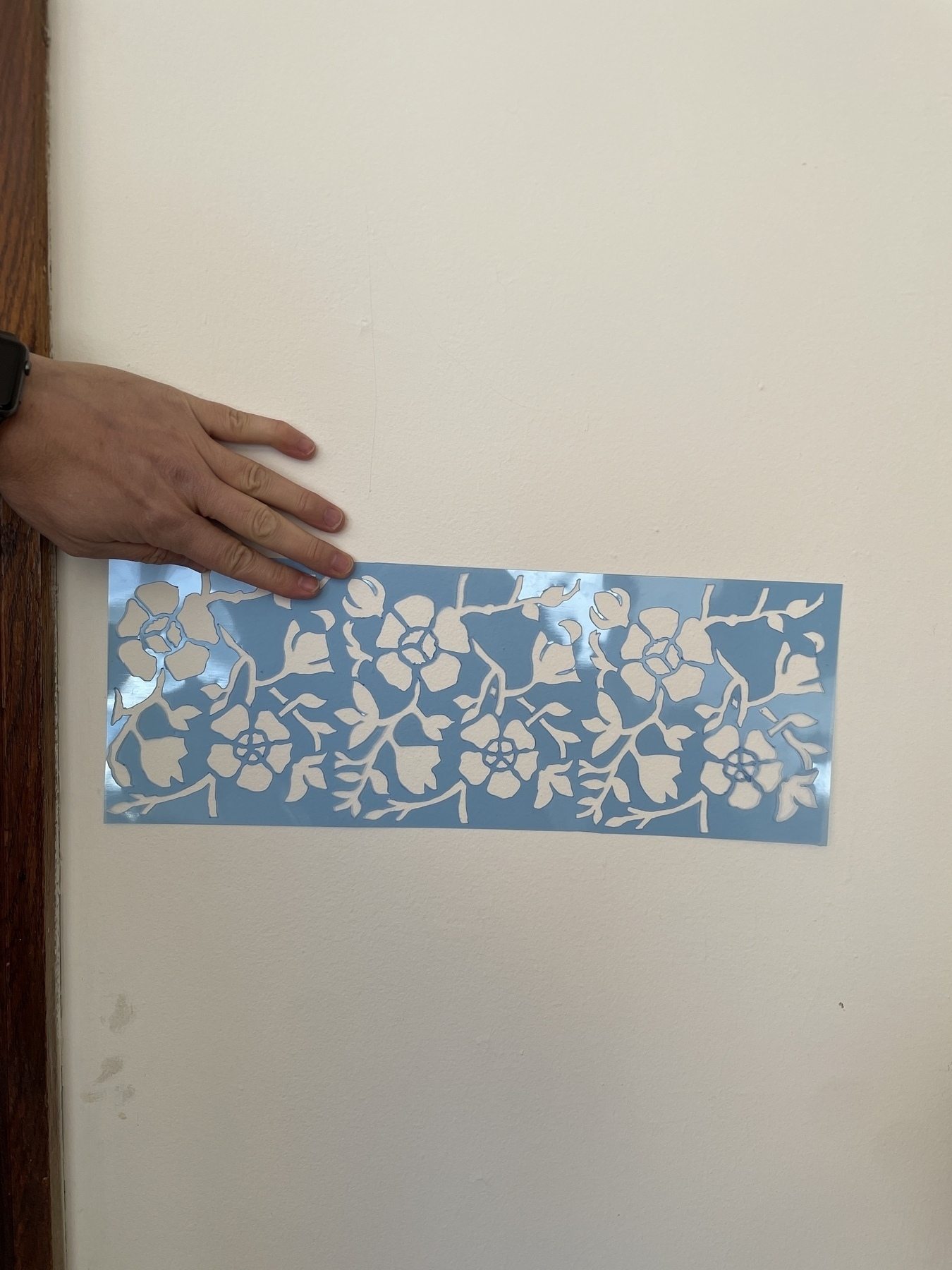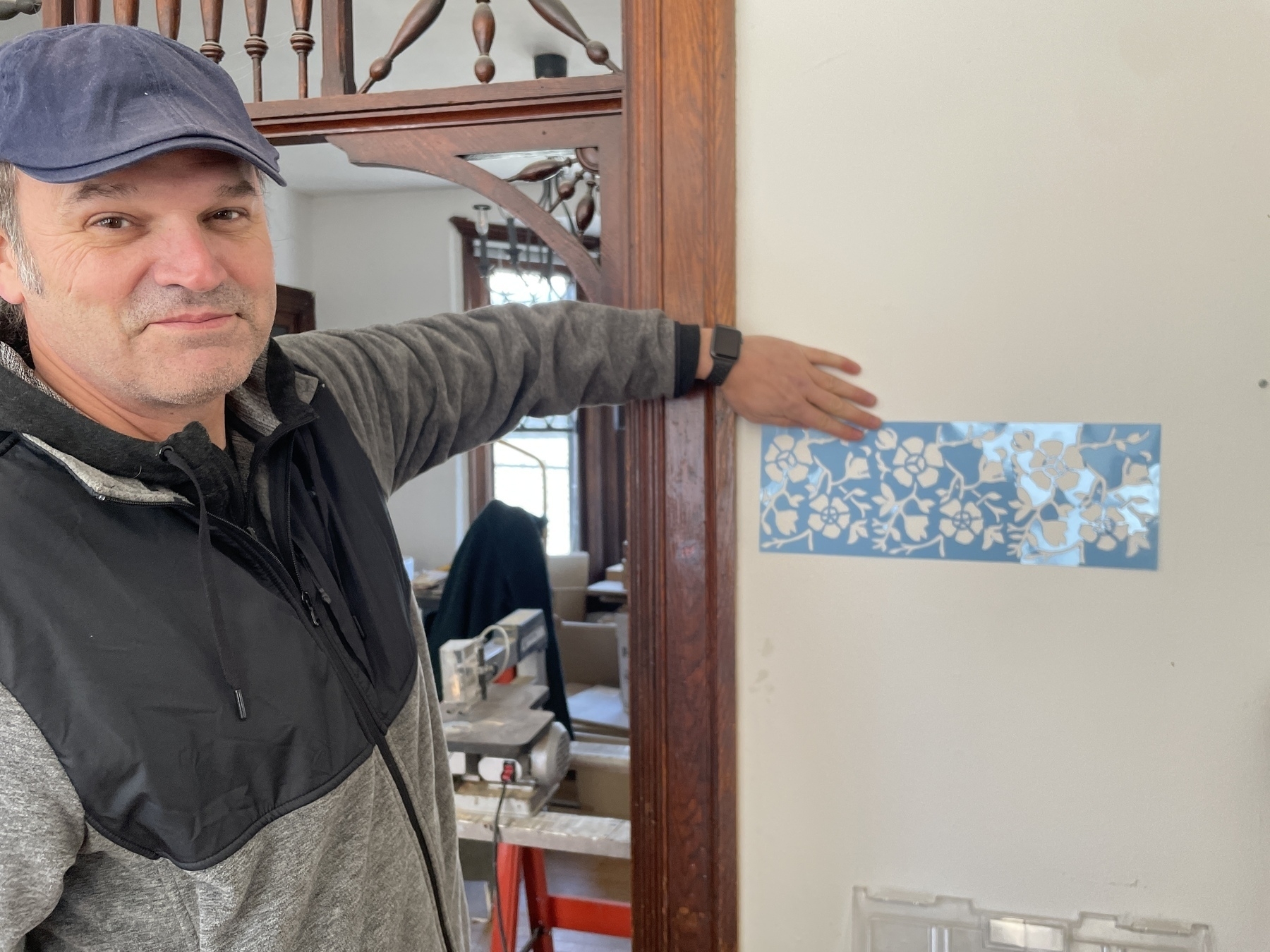 The first few that have been done so far are beyond what I had even hoped for…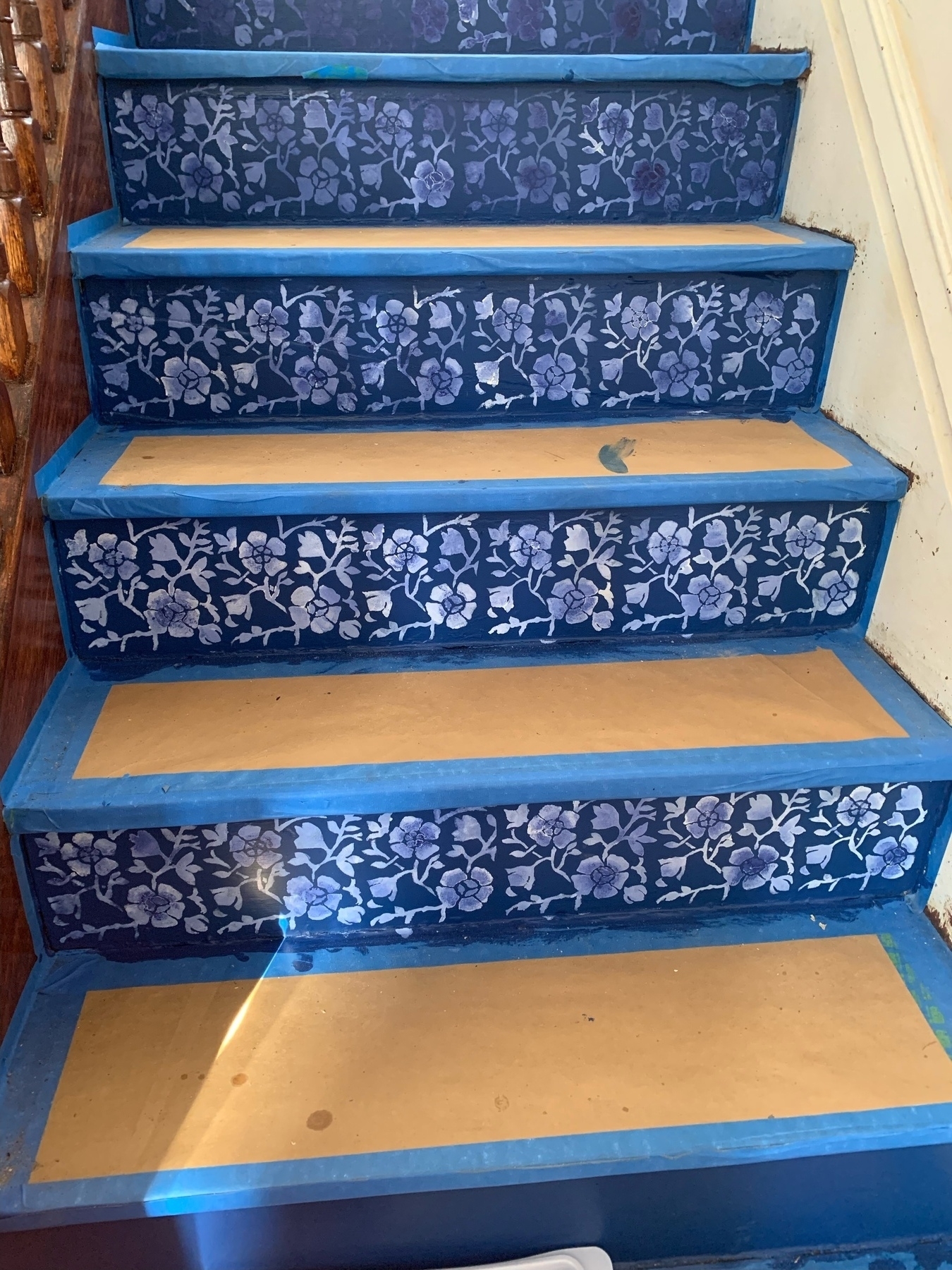 Stay tuned for the completed results.