To better get to the paint that needed scraping on the more difficult areas of the inside front door trim, I drove around to many places trying to find a 1 inch carbide scraper. I checked a few of the big box hardware stores and came up empty. I checked a couple of the mom and pop hardware stores — nada.
I then went to the specialty paint store. The one the true pros use. I figured if they didn't have it, no one would. They didn't.
But, just as I was about to walk away dejected the young man there asked what I needed it for. I explained the trim section I needed to get to. Even whipped out my phone and showed him a picture. That's when he suggested this.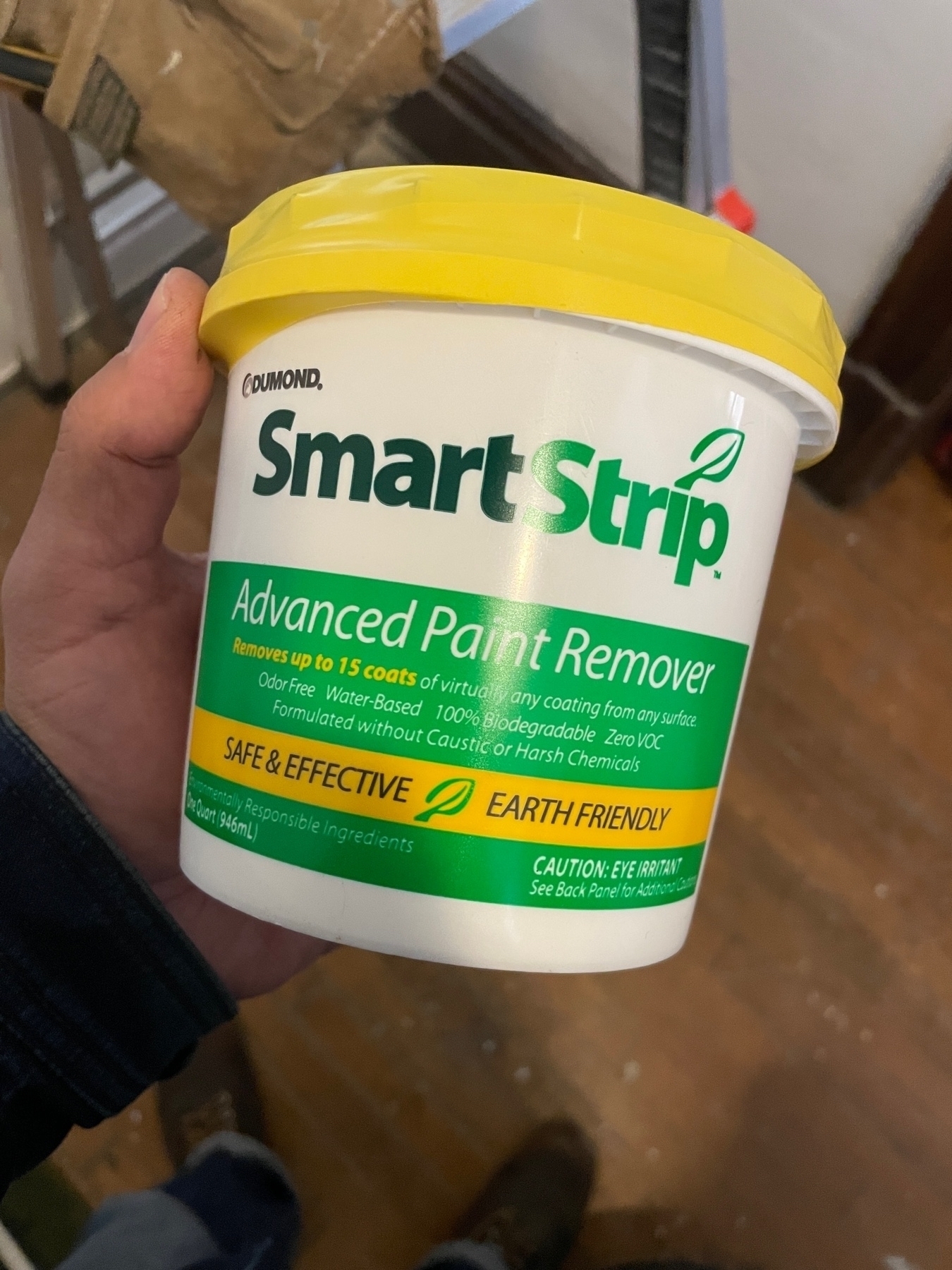 He said he uses it himself and that it is the best on the market. Says it works like a charm.
He only had it in gallon size buckets because that's what the pros buy. But he said I could likely find the quart size pretty easily and even suggested some places he knows carries it.
I painted some on the trim today. The first test worked well enough. We'll see how it goes.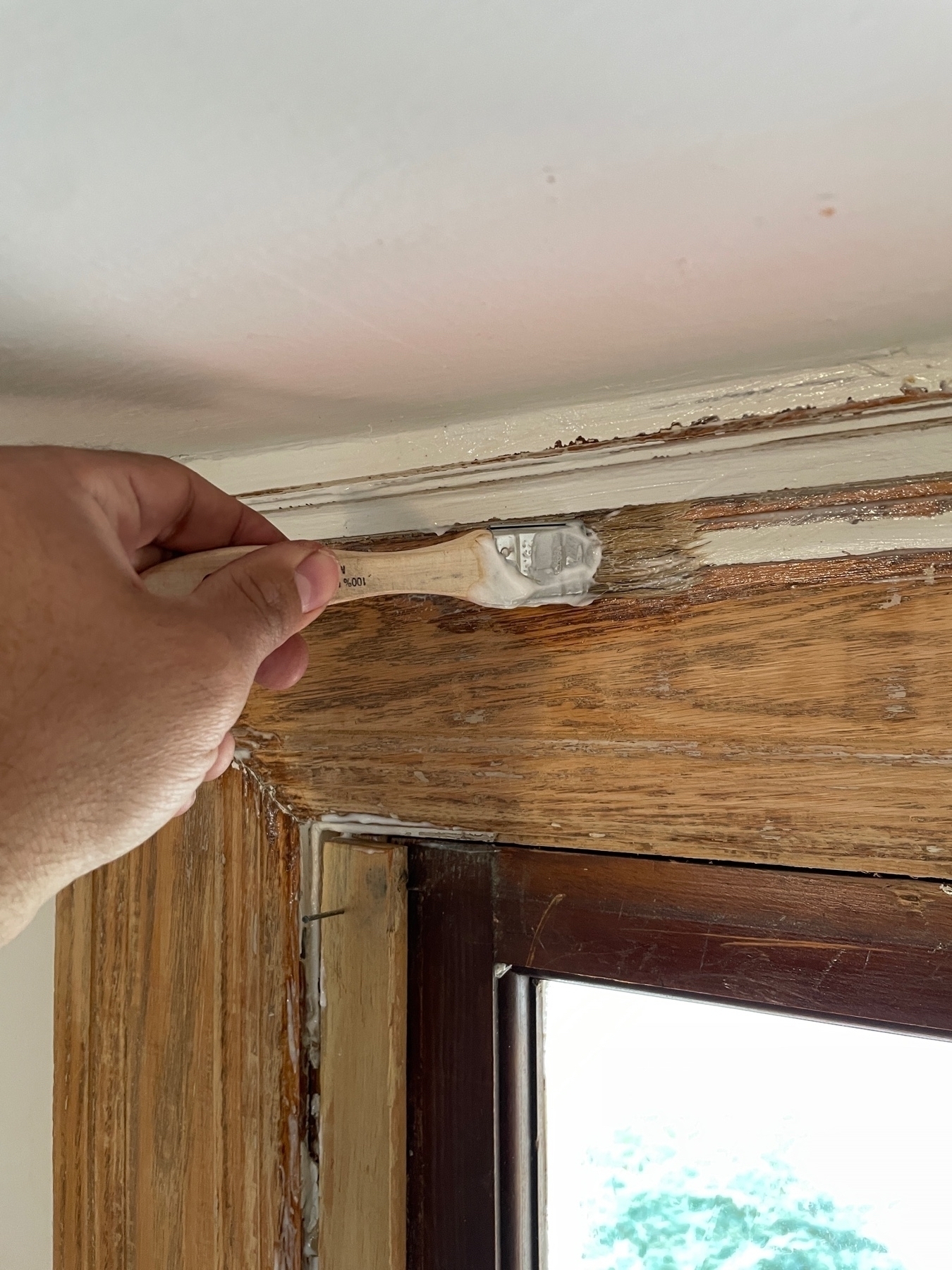 This is why it pays off to go to the specialty store and talk to the people that work there. They know things.