One of the problems one can run into with a restoration project such as this is that not everything can be saved. Plaster crumbles. Bricks deteriorate. Wood rots.
Such was the case with one of the side railings for the porch. A large section of the top rail was rotted away. The only solution was going to be to cut that section shorter. The problem, of course, was that then it would not have bee long enough to fill the space needed. So, what to do?
After some thinking about it. Jason came up with an innovative solution. Build a box that was similar in size and scale to the base of the column.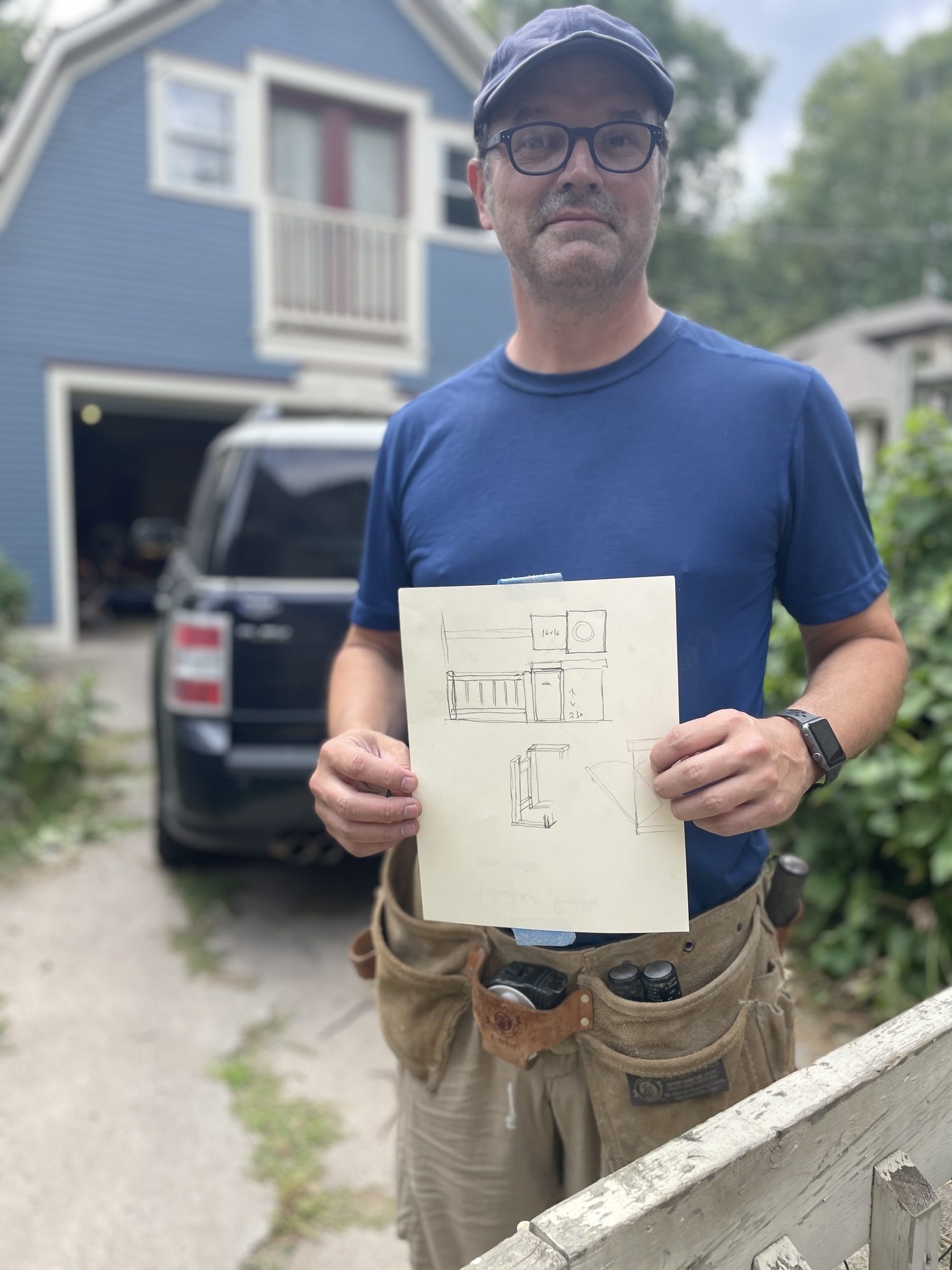 Jason sketched out a rough idea…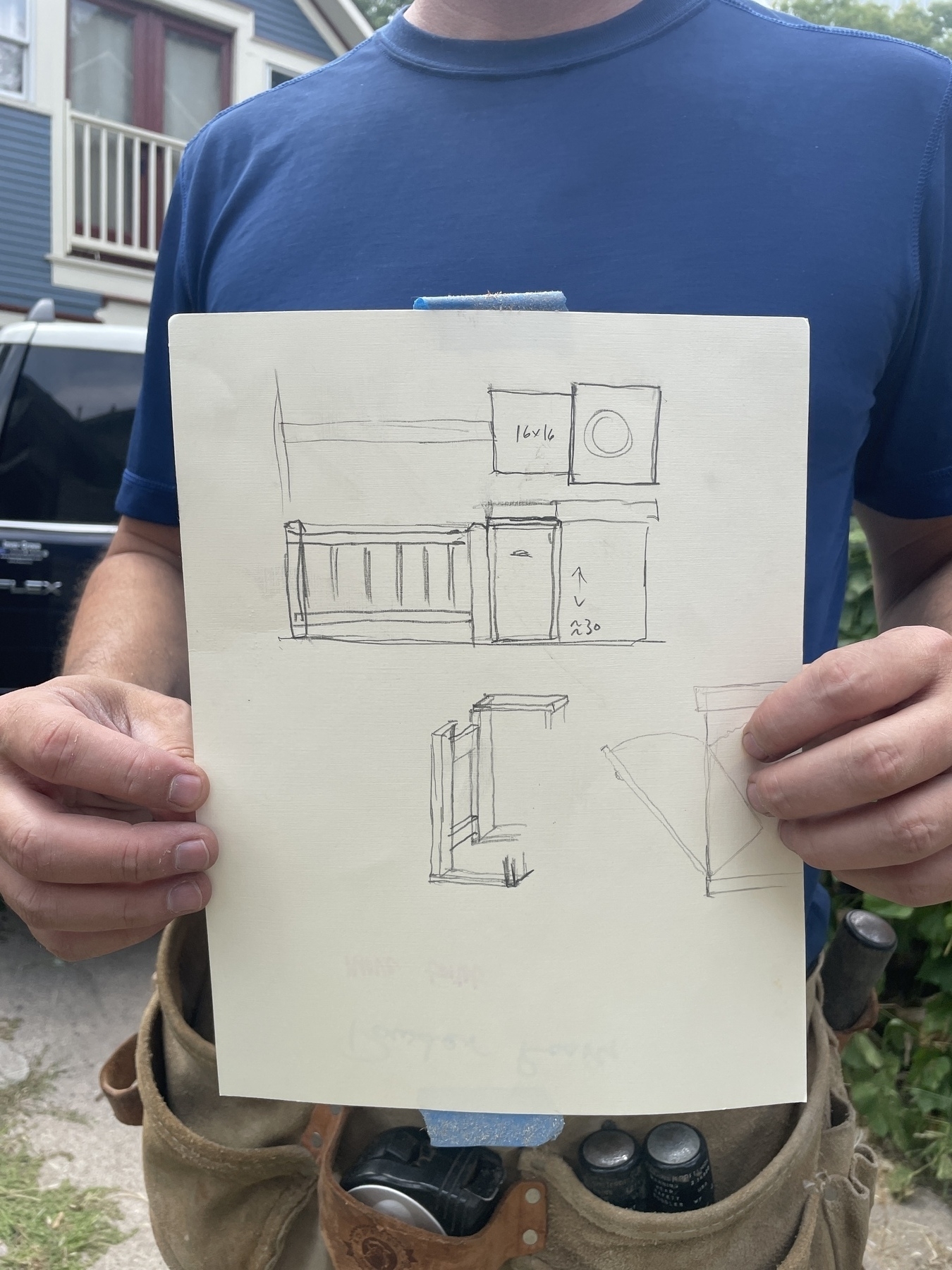 But, what is the box for? It's a package box. What's a package box? Well, you know when you get packages delivered that are too big for the mailbox from the Post or Amazon? Normally, they just leave it on the porch — thus inviting curious eyes and porch pirates. Well, with a package box, there's a place for those to go. With a rainy week ahead and projects at other houses to keep me busy, Jason got to work: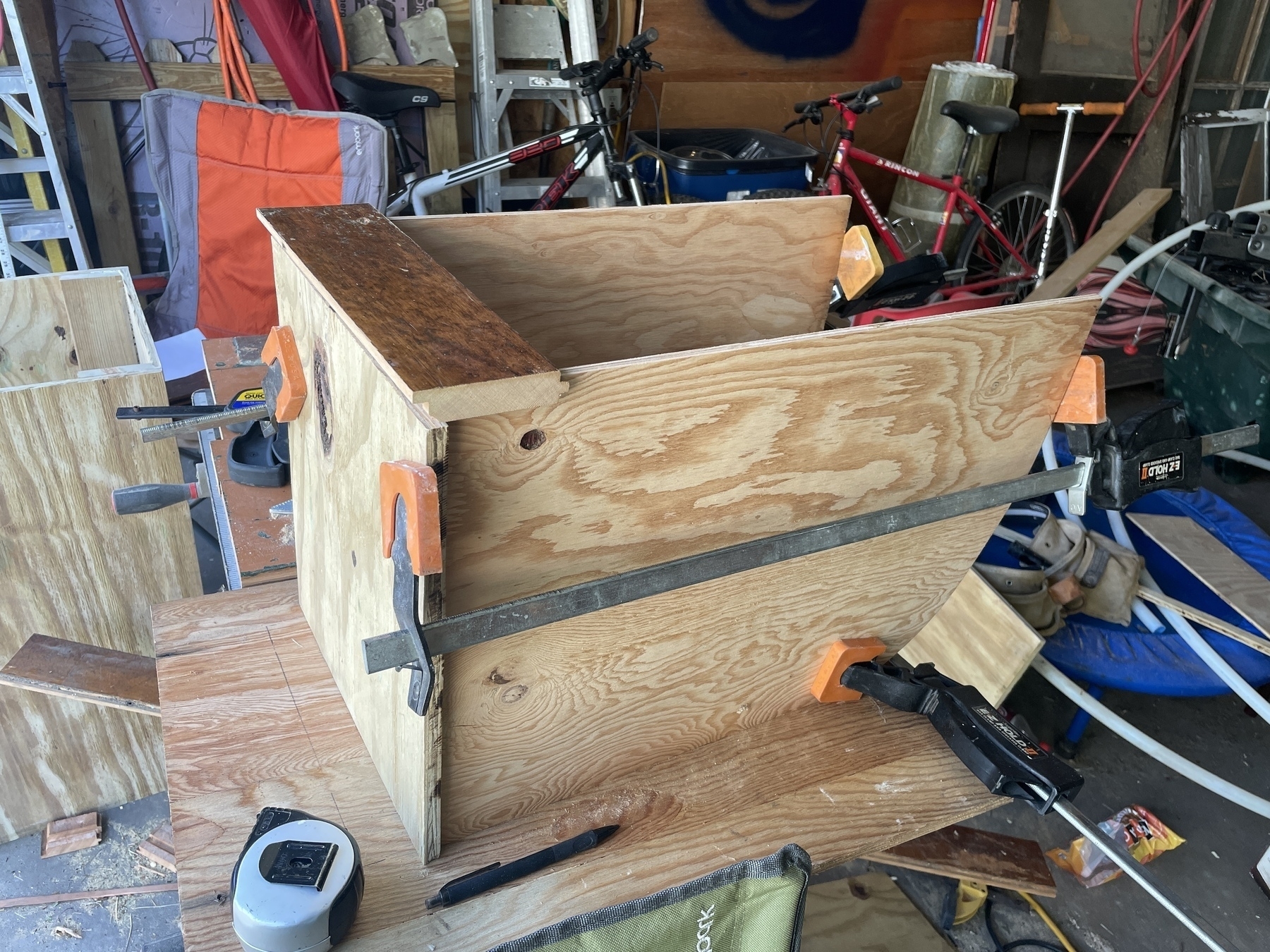 Using some of the scrap from the porch floring and some new green-treated plywood, he put everthing togather…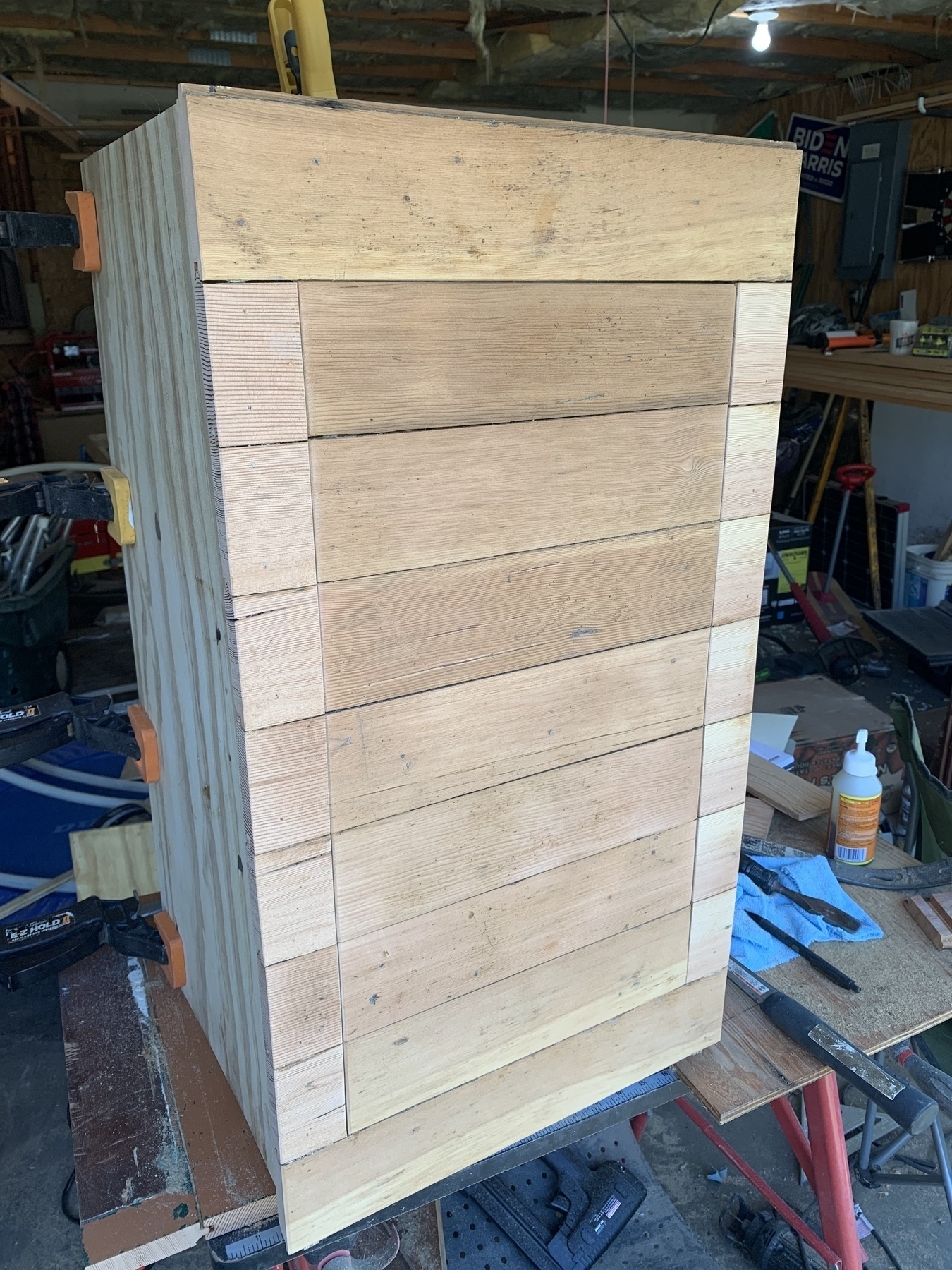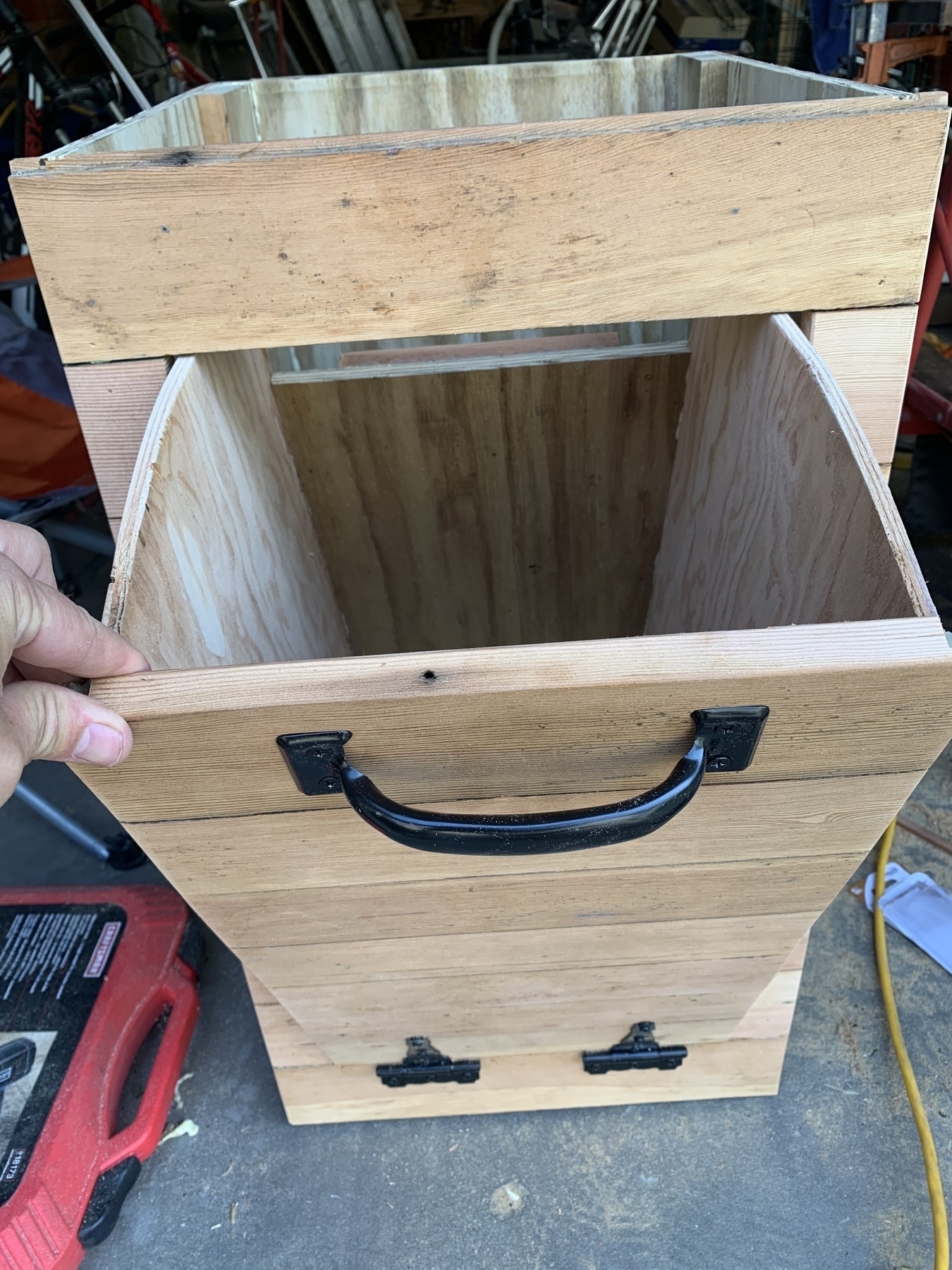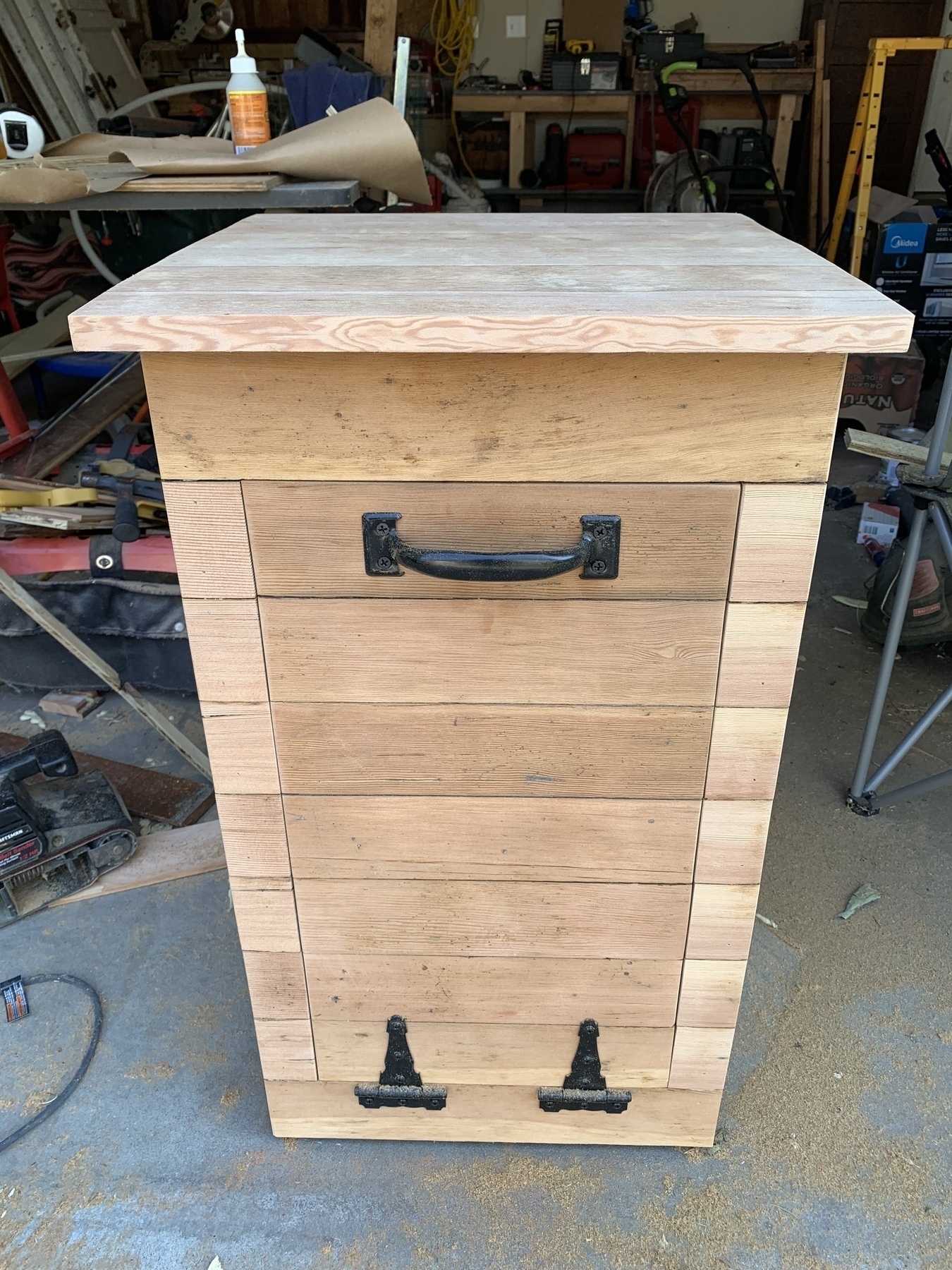 Once together we were able to put it in place, measure the railing against it, and put it all together…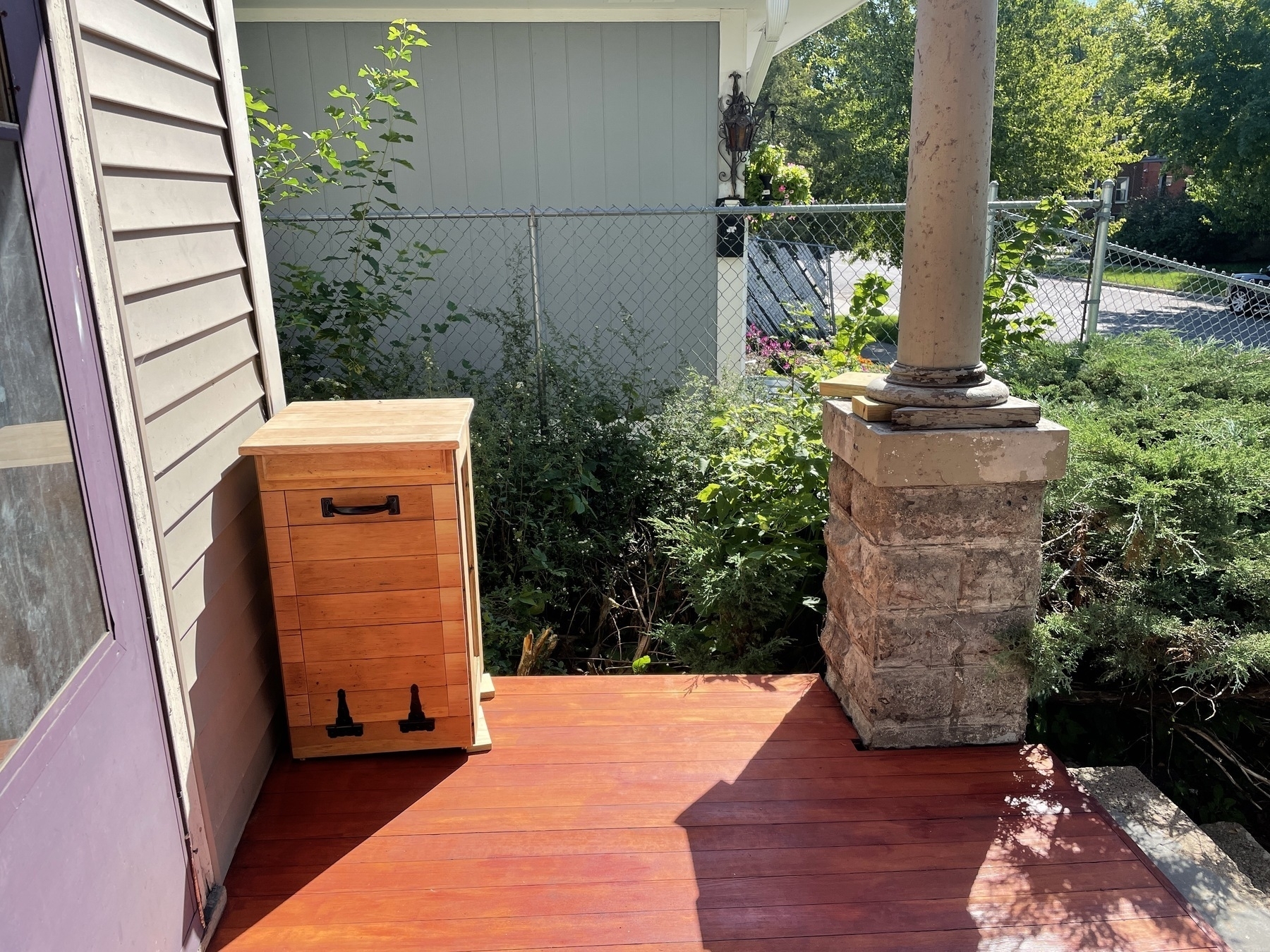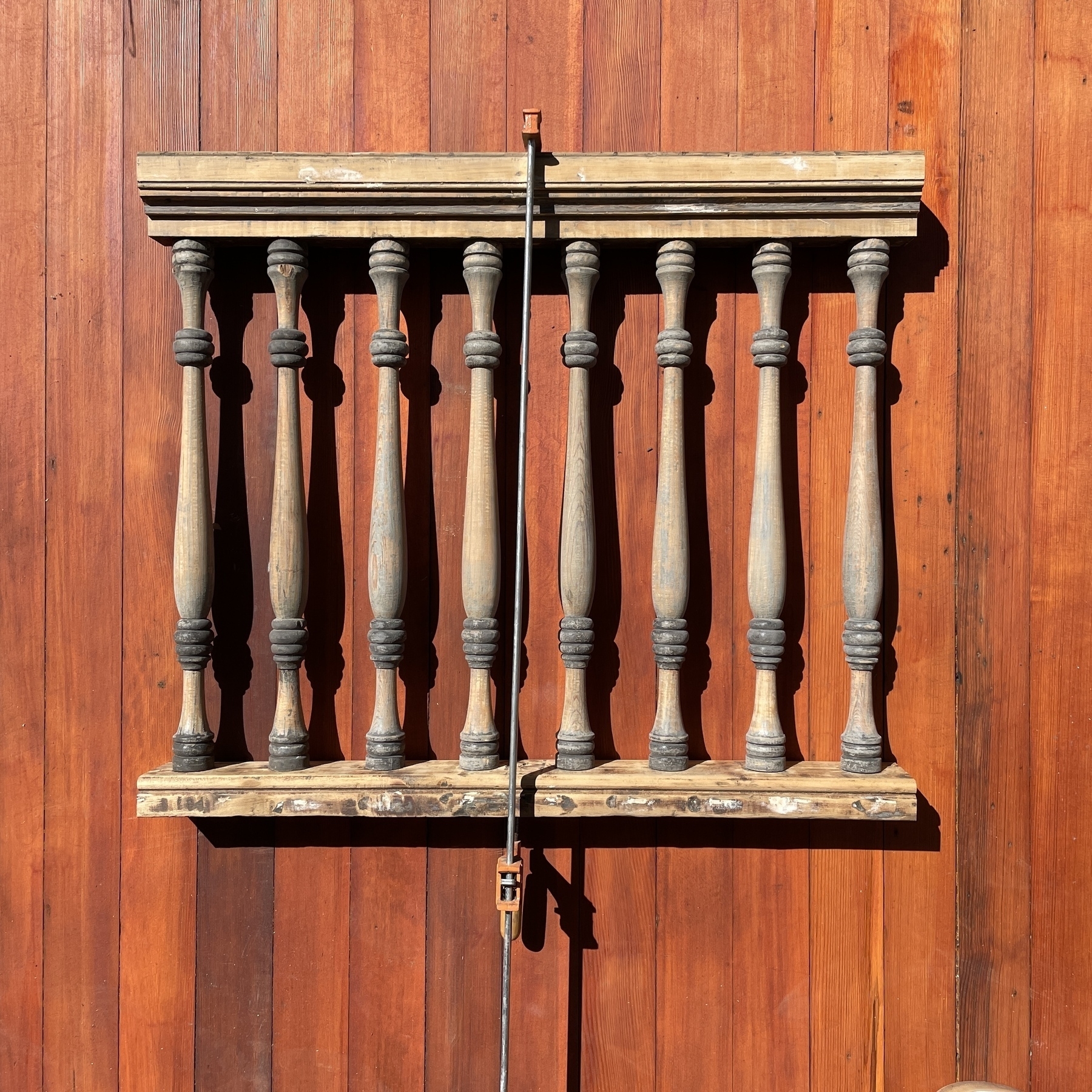 And here's how it will look all together…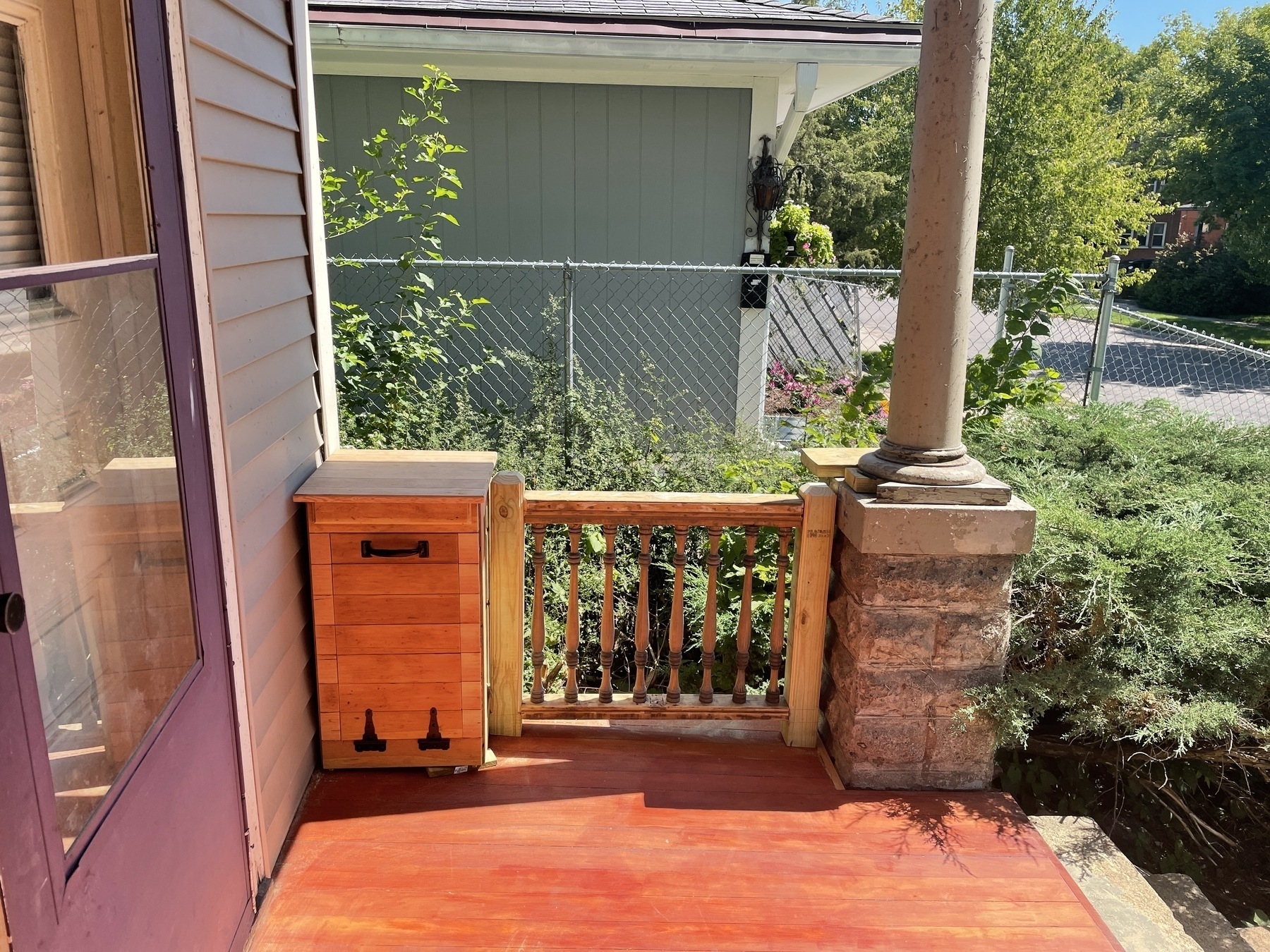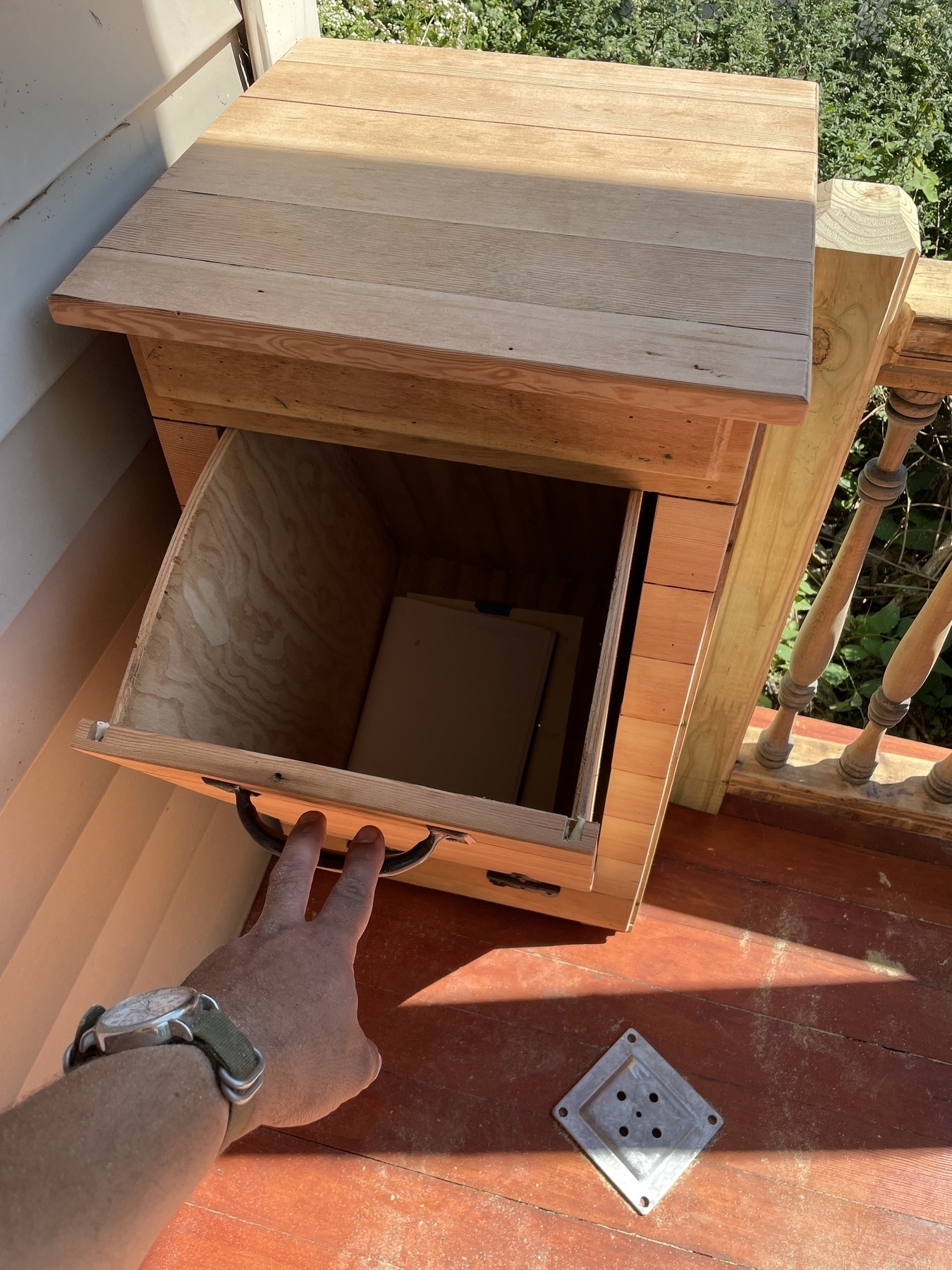 I couldn't be happier with the results. He took what could have been an unsolvable problem and came up with a solution that may just be one of the major "Wow!" features of the house. One of those things that a buyer will see right away before even going inside and, upon realizing what it is, wonder why all houses these days don't have such a thing.
I know I want to build one for my house now that's for sure.