With the Mudroom at a place where we are waiting for other work to happen before our work can continue (namely, some roof and siding repairs), the attention has turned to the Powder Room.
As a reminder, here's what things look like before under the area where you first enter the room where the toilet was.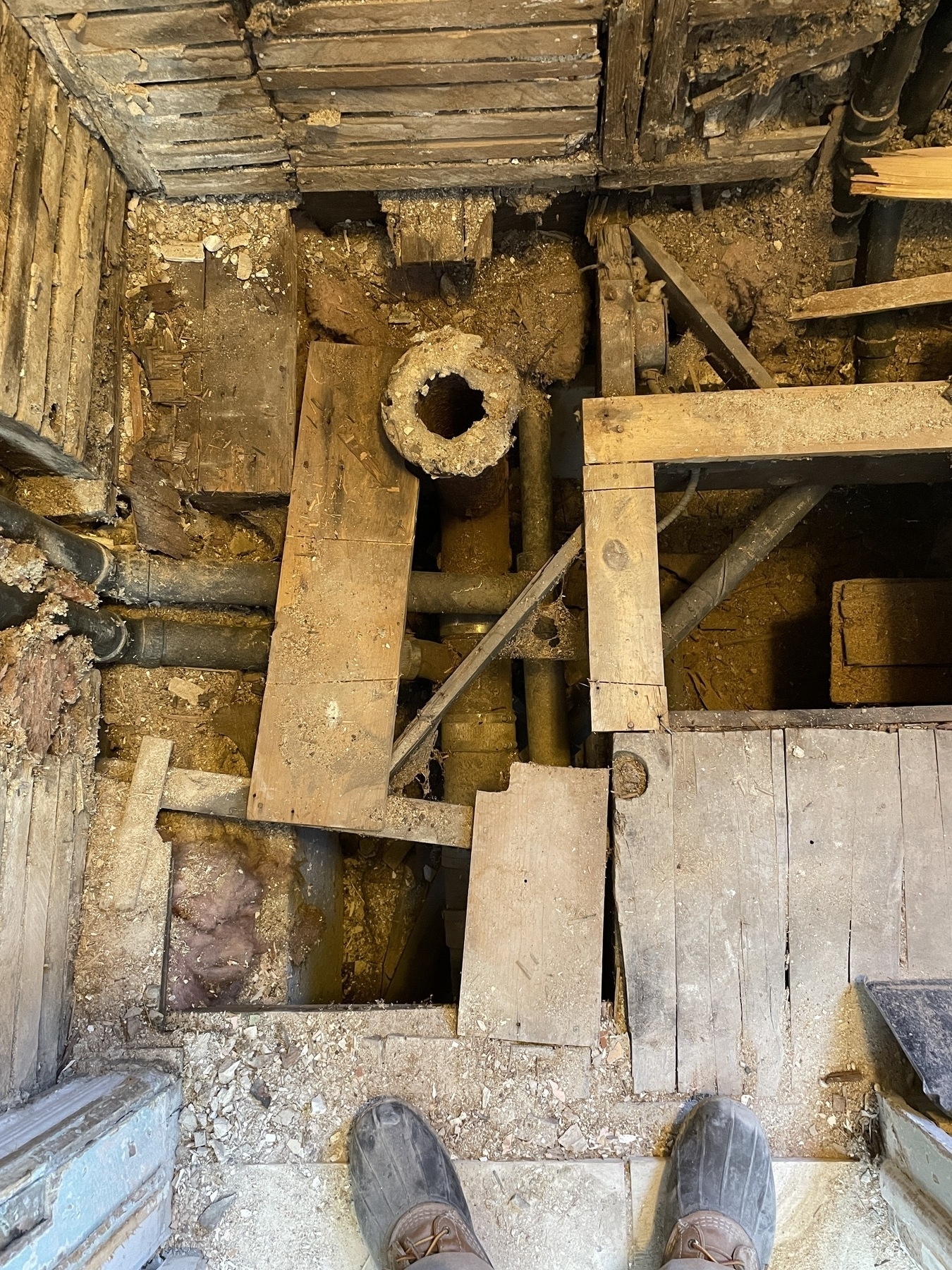 Let's talk about all of the wrong here. The fact that you walk right into a toilet as you enter the room is actually the least bad of it…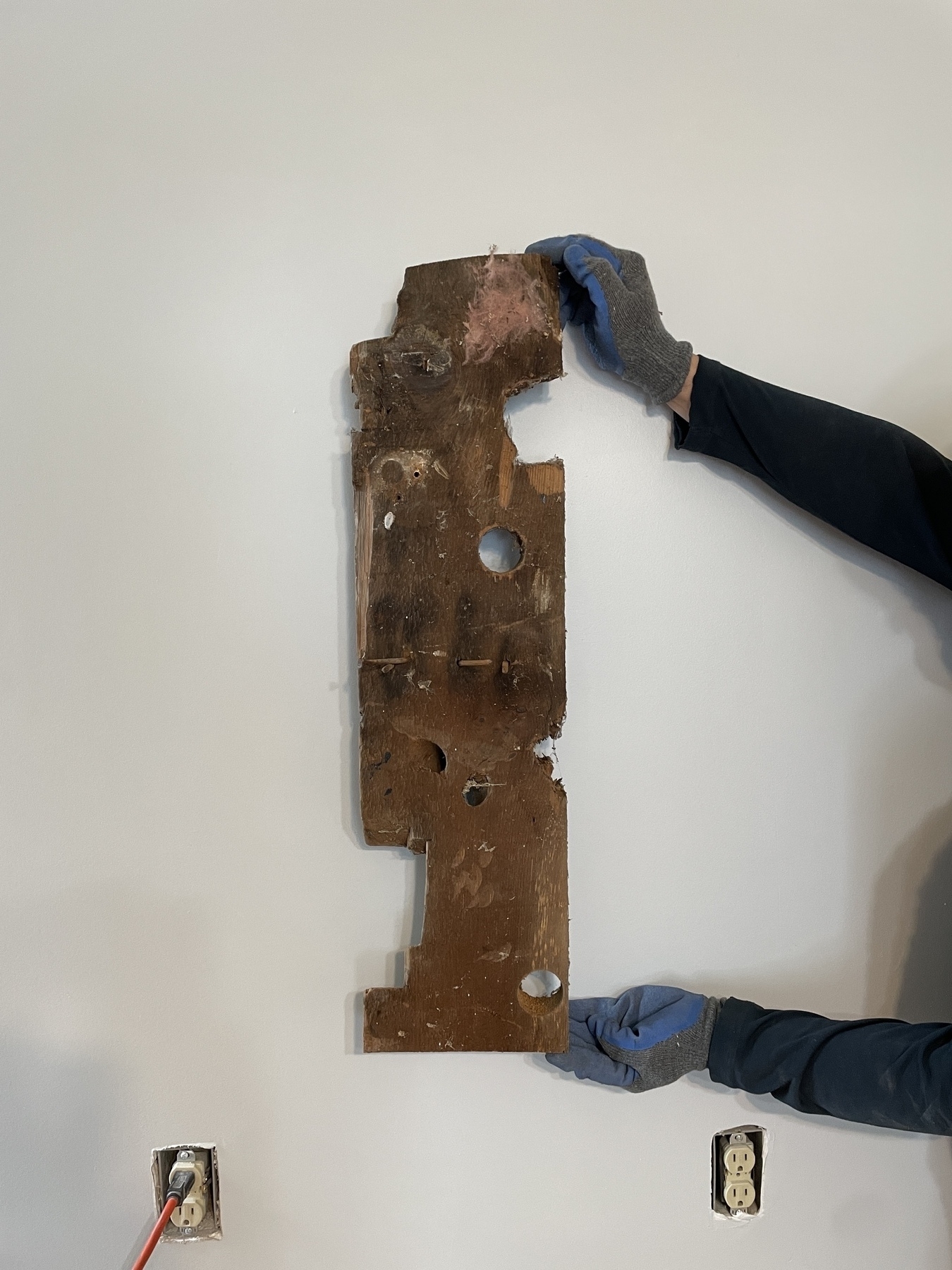 The worst is not, in fact, that the main joists were cut to accommodate the large waste pipe so that there really was no real support for that area of the floor. In fact, what little support was there was so hacked up with cuts and holes it was a wonder it lasted with even a child standing on it let alone full sized adults sitting on a toilet…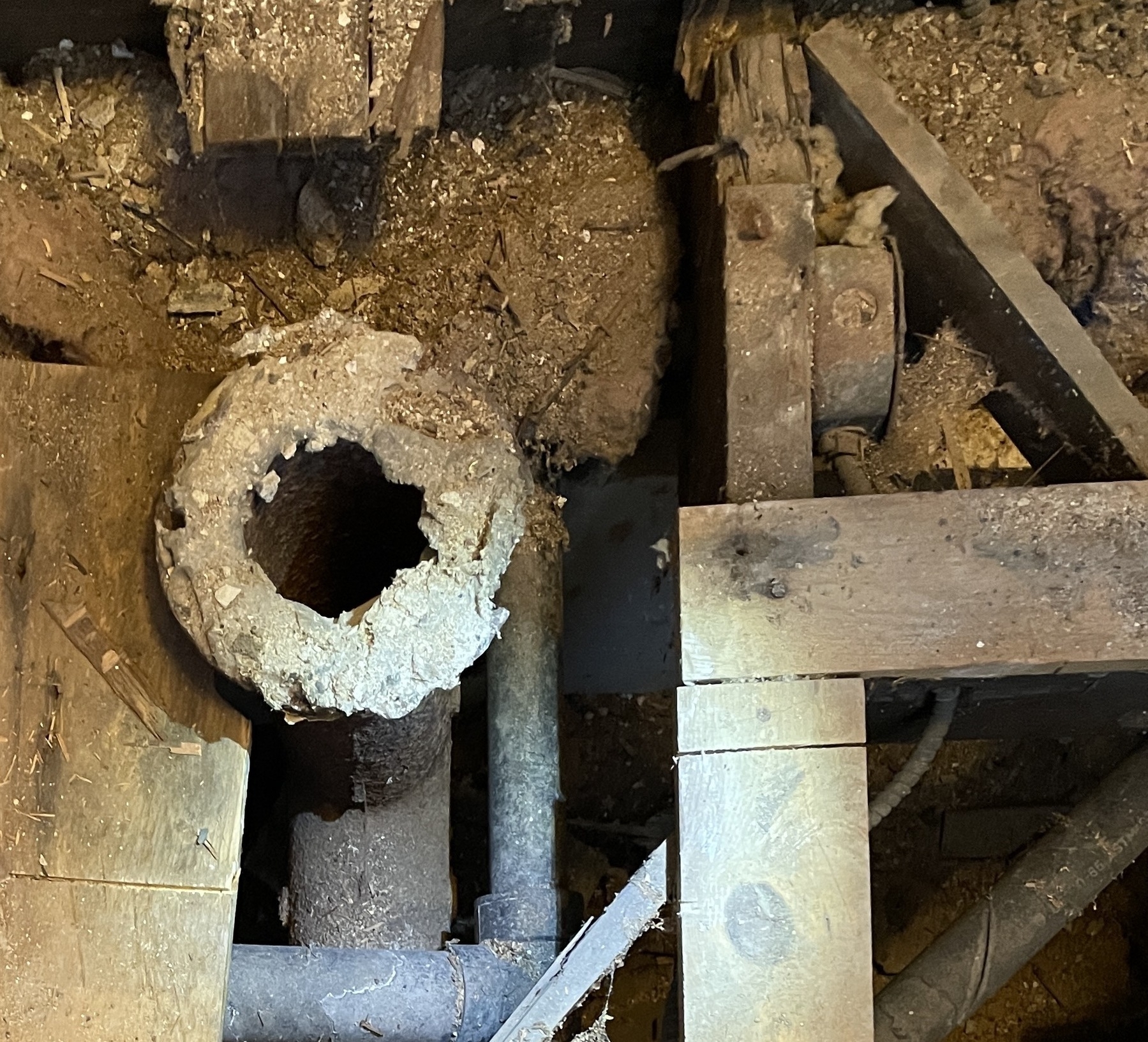 No, the worst is a bit hard to see in this picture. But look closely. See it? If you said, "The worst is that they put an electrical junction box literally under a toilet and a sink!" you'd be correct. That's it!
So, we set about correcting that. We cleaned up the bad ideas. Moved the electrical out of there. Took out the miss-mash of wood pieces pretending to be structure. My plumber came in and did an excellent job installing new pipes at their new locations (will post pictures of that later). With that done, we were able to cut new 2x8 joist sections to sister to the remaining primary joist sections.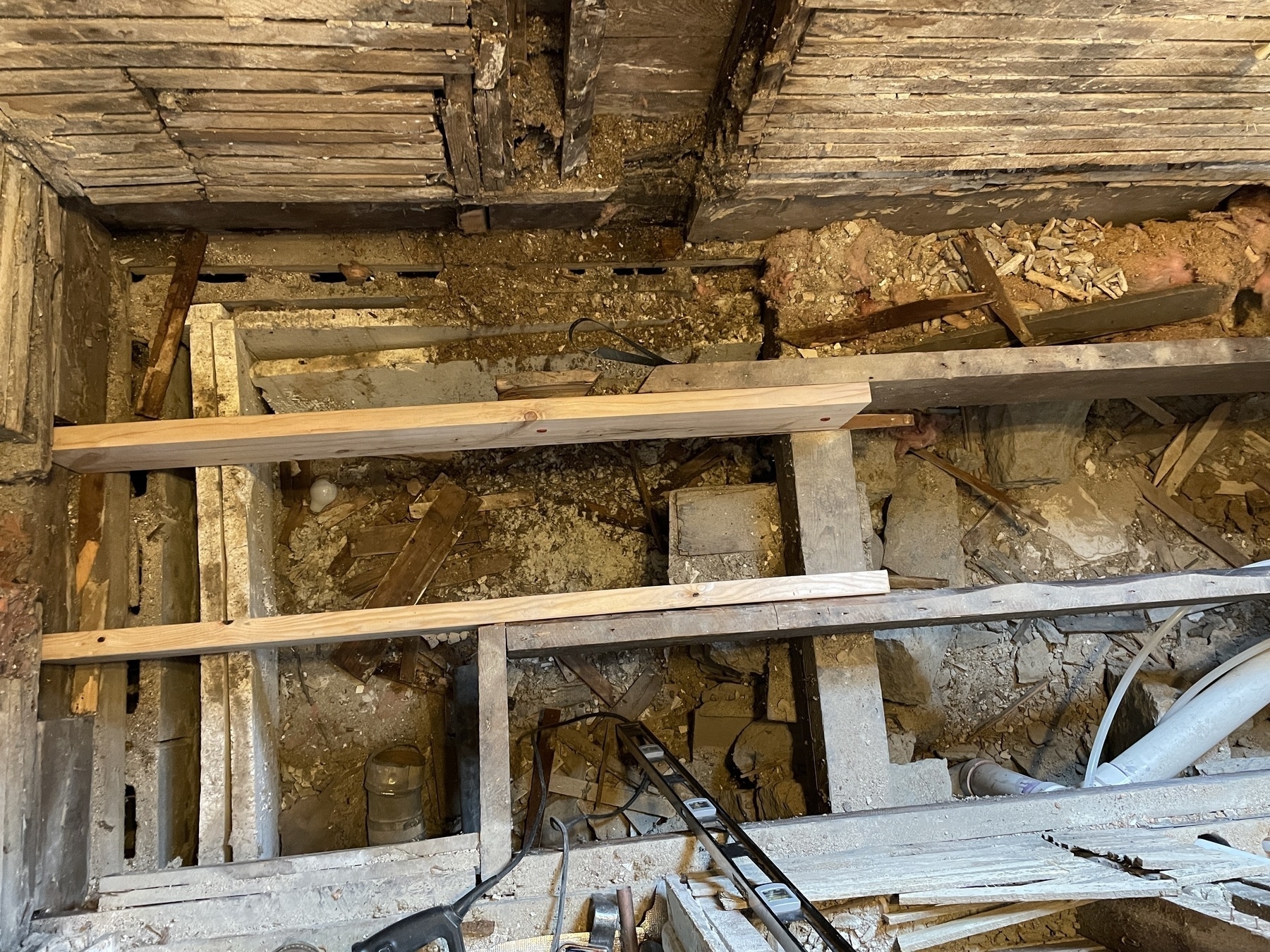 Then we firred out other areas to fix other bad choices made over the years.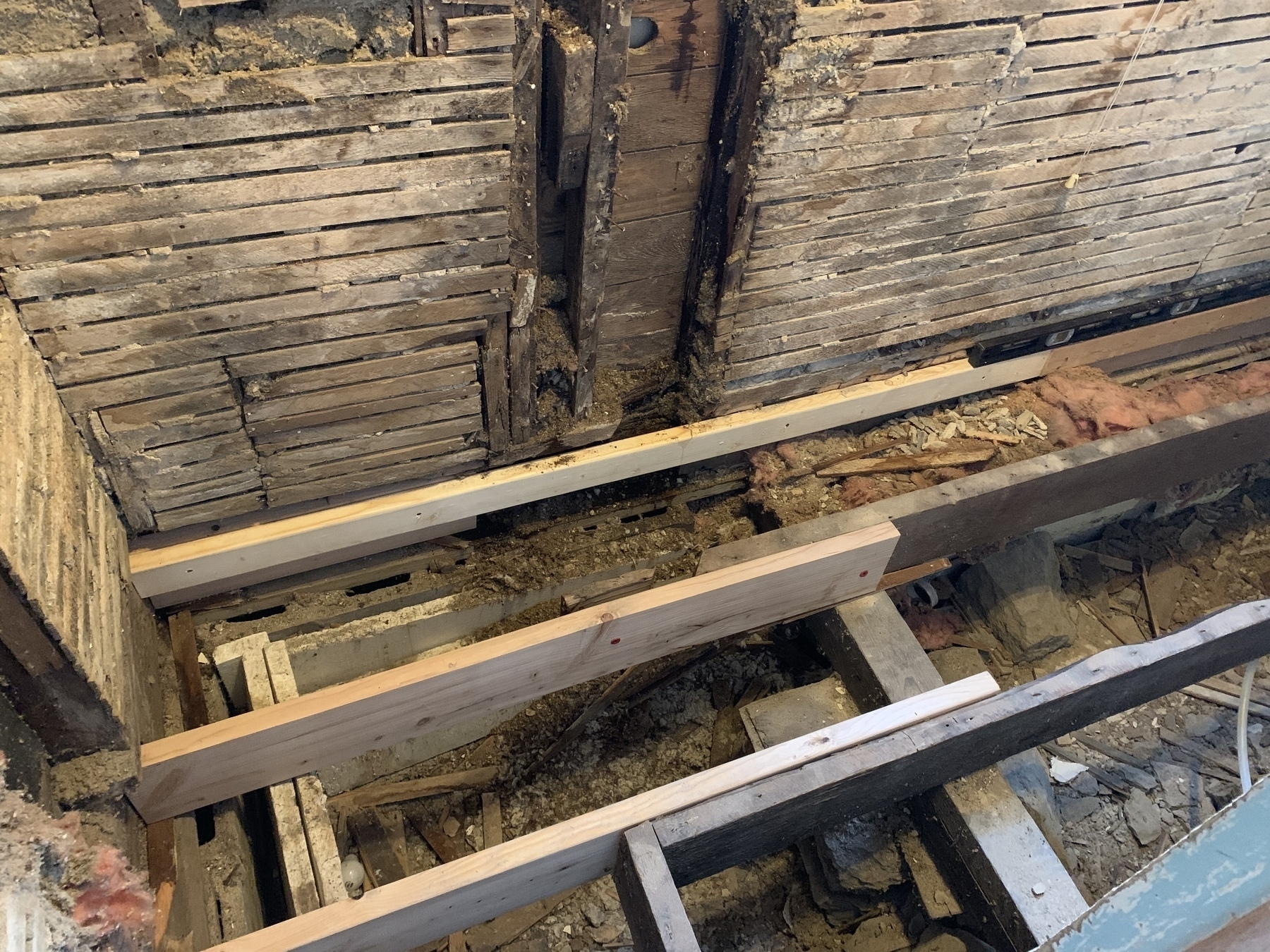 Now, we have the bones in place to lay a solid foundation.